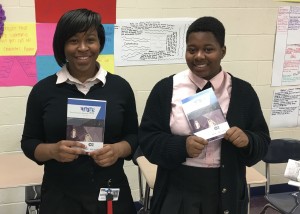 Since 2016
Glass House is the new name of the Claire's Day Teen Literary Journal. The next issue will be published on May 19, 2018, at the Claire's Day Festival in Maumee, Ohio. Published writers are encouraged to attend the festival to sign books for attendees and perform readings of their work.
Submissions are now open for the 2018 issue of Glass House!
We are seeking writers in grades 6-12 who attend schools in Toledo, Maumee, and Defiance to submit:
Fiction — Please limit submissions to 3,000 words
Poetry — You may submit up to 3 poems
Nonfiction — Opinion essays, memoir, and creative nonfiction; please limit submissions to 3,000 words
Other — Prose poetry, sequential art, fiction-nonfiction hybrids; please keep to the word limit for fiction
We DO NOT accept:
Book Reports
Fan Fiction
School Assignments — Poetry and short stories written for a class are accepted as long as significant creative effort was put into them.
Use the form below to submit your work. If you encounter any issues while attempting to submit your work, contact us at glasshouse@toledolibrary.org.
Guidelines
Your piece will be considered for publication based solely on the content of the work. These guidelines are put in place to give you the best chance of getting your writing accepted into our journal. Please follow them.
Please do not send us any schoolwork. As stated above, we do not accept school essays or book reports. We may accept creative writing assignments if they fit our guidelines. If you just wrote something for a grade or because you had to, please do not submit it.
Send us your best work. Please do not send us rough drafts or unfinished work. Send us something you believe to be creative, original, and of good quality.
Please be appropriate. While we grant our writers a lot of room to write what they want to write, we will not accept work with vulgar language (if you have to ask if a certain word is unacceptable, it probably is), graphic or excessive violence, and themes that actively discriminate against gender, color, race, religion, sexual orientation, and disabilities.
Please do not send work that has been previously published. We will make exceptions for work that has been published in a middle school or high school literary journal (with permission from the editors), as well as work published on a personal website.
If you need further clarification regarding these guidelines, please contact us at glasshouse@toledolibrary.org.
Rights of Publication
Upon acceptance, Glass House acquires first North American serial publication rights, after which the copyright reverts to the author.
Compensation
While we hope to be able to pay our contributors at some point in the future, at this time we do not offer writer compensation or royalties from book sales.
Not all submitted work will be accepted for publication. Each piece will receive individual, critical, in-depth attention, and we will do our best to provide writers with helpful feedback.
Please make sure the contact information you provide with your submission is current and accurate. Thank you, and happy writing!